Upcoming Events
Here are some events happening in the Pierson community to look forward to:
Pierson Tea John Birdsall
thursday october 5th, 4:00pm, leitner house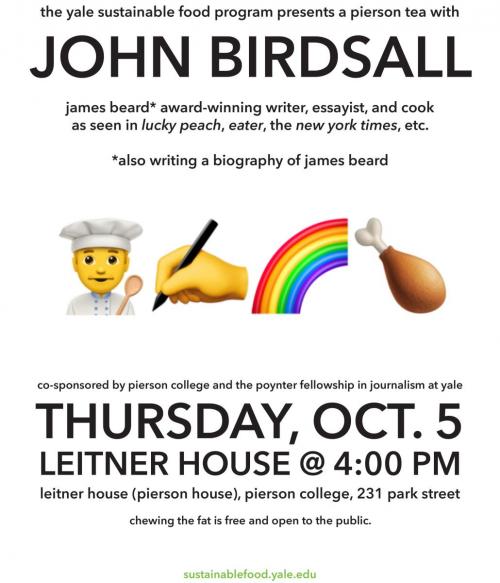 Join us with our guest, John Birdsall, James Beard award-winning writer, essayist, and cook. As seen in Lucky Peach, Eater, The New York Times, etc. talking with Professor Davis about the intersection of gay culture and food. With the Yale Sustainable Food Program providing appetizers and snacks inspired by James Beard!