Fellows
Pierson's Fellowship includes professors and staff at the University (Fellows), and Pierson alumni or others who have made contributions in society (Associate Fellows). In addition, Pierson has Resident Fellows, who live and in the College alongside the students. 
An important aspect of Pierson's Fellowship is their involvement with students. First-years meet with a Fellow as their First-year Advisor early in their first semester.
The Fellows meet regularly, and their meetings usually include a cocktail hour, dinner, and a talk from an invited guest. Students are routinely invited to attend these meetings. 
Fellows and Associate Fellows receive notice at the beginning of each academic semester as to when the Fellowship will meet, and receive monthly notices as to the guest speakers. Students receive email invitations and have an opportunity to sign up to attend if they are interested in meeting with the Fellowship or hearing the guest speak on a topic of interest to them.
Meetings are open to members of the Pierson Fellowship, or to others by special invitation.
Meet the Resident Fellows: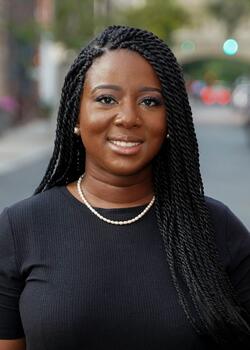 While Timeica E. Bethel-Macaire (she/her) began her tenure as Director of the Afro-American Cultural Center at Yale in August 2022, her leadership within The House and Black Yale communities spans fifteen years. From 2007 to 2011, when she was a student in Yale College, she was heavily involved in many of The House's student organizations. She took on an executive board role with the Black Student Alliance at Yale (BSAY) weeks after arriving as a first-year student, and she served on the BSAY board until she graduated. Throughout her four years on campus, she was a leader of multiple House organizations, including the Black Church at Yale (BCAY), the Dominican Students Association (DSA), and the Urban Improvement Corps (UIC). For her high level of engagement, she was awarded the inaugural Caroline Jackson Smith House Leadership Award. As an alumna, Bethel volunteered to lead the planning of the 50th Anniversary Celebration of the Afro-American Cultural Center as an alumni co-chair. Over the five years of planning for that celebration, she collaborated with Yale staff, alumni, and current students to plan and execute the event, which brought together over 600 members of the Yale community. 
For much of the last three years, Dean Bethel-Macaire has been a Program Director at LINK Unlimited Scholars, a robust fellowship that illuminates the path to-and-through college for Black middle and high school students in the Chicagoland area. She also brings experience as a previous Teach For America (TFA) corps member/teacher in her hometown of Chicago. After teaching for four years, she joined TFA's staff, serving as a Manager of Teacher Leadership Development and Recruitment Director for four years. She brings her leadership experiences as a student, alumna, teacher, and counselor with her as she proudly returns to Yale. 
Dean Bethel-Macaire is a lifelong learner and educator. She lives by her high school's slogan, "everything to help; nothing to hinder." She is passionate about educational equity and providing people with the opportunities and resources necessary to be successful. Dean Bethel-Macaire earned her B.A. in Sociology from Yale College.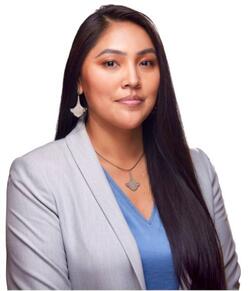 Dr. Diana Onco-Ingyadet is the Associate Director of Academic Affairs for the Yale Young Global Scholars (YYGS) program. Prior to joining YYGS, Diana was the Assistant Director for the Native American Cultural Center at Yale. She also taught a course with the Ethnicity, Race, & Migration department titled, "Indigenous Cultures in a Global Context (ER&M 379)." Diana's previous professional experiences include a large public university, educational non-profit, and an elementary classroom teacher in the state of New Mexico.
Dr. Diana Onco-Ingyadet is Navajo, Kiowa, and Comanche. Diana is of the Reed People Clan and born for the Comanche Nation. Her maternal grandfather is of the Red Running into the Water Clan, and her paternal grandfather is of the Kiowa Tribe of Oklahoma. Diana grew up in Norman, OK, but her maternal family lives in Monument Valley, UT. 
Diana received her bachelor's degree in Applied Indigenous Studies from Northern Arizona University. She received her master's degree in Higher and Post-secondary Education from Arizona State University. In 2020, Diana received her doctorate degree in Organizational Change and Leadership from the University of Southern California that focused on Native American/Alaska Native graduation rates and student affairs at a public university.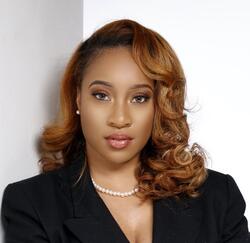 Dr. Taylor is the Assistant Director for Health Equity, Leadership Programs at YSPH. As an epidemiologist and senior health leader she directly navigates racial and ethnic approaches to community health in her role. Her vital role includes operationalizing community-level public health interventions and research to build strong and lasting connections with community partners, including individuals and organizations. She works collaboratively on community-engaged approaches to cancer prevention, diagnosis, treatment, and minority participation in clinical trials, training clinical and non-clinical scientists and researchers on community-engaged best practices and community based participatory research, and oversees the advancement and growth of training and leadership programs to address the negative impacts of the social determinants of health, and federal grant reporting and budget management.
As a scholar and practitioner, Dr. Taylor's research interests focus on cancer epidemiology, health equity and health justice, CBPR, digital health literacy and healthcare informatics, and the intersection of community-level health intervention and community engagement.
Dr. Taylor has over eight years of teaching and course design experience and has taught courses across the public health field.  Dr. Taylor received her Ph.D. in Leadership for the Advancement of Learning and Service and her MBA in Business Administration, both from Cardinal Stritch University.  She also holds an Executive MPH in Public Health from Morehouse School of Medicine, a B.A. in Business and Political Science from Alverno College, and a Certificate, Race and Equity from the University of Pennsylvania.