Office of the Dean
The Dean is chief academic adviser to the undergraduates living in Pierson College. Residing within the college, the Dean advises students in all aspects concerning academic matters. The Dean also applies and enforces both the Academic and Undergraduate Regulations that govern students' academic work and conduct respectively. The Dean works in conjunction with the Registrar's Office and the central Yale College Dean's office, and oversees first-year advising by way of supervising the work of First-Year Counselors and of the First-Year Faculty Advising program.
Riché Barnes, Dean of Pierson College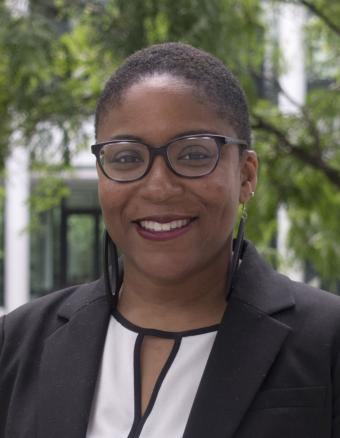 Dr. Riché Barnes is the Dean of Pierson College. She loves mentoring and advising students, and says it is part of what brought her to the role of residential college dean for Pierson College. She is the co-founder and director of the Association of Black Anthropologists Mentoring Program and serves on the National Research Council's Ford Foundation Panel of Reviewers in Anthropology. She has served as a faculty mentor both for the Mellon Mays Undergraduate Fellowship program and for Rhodes Scholarship candidates, been a committee member for honors and master's level theses and has offered her expertise to middle schools and high schools on best practices for mentoring Black and Latino students, particularly girls.
Her academic interests and expertise include gender studies, Black feminist theories, and Black identity formation, family and kinship, communities and cities. Her most recent book is titled Raising the Race: Black Career Women Redefine Marriage, Motherhood and Community (2016), winner of the 2017 Race, Gender, and Class Section Book Award from the American Sociological Association, where she developed the Black feminist framework, 'black strategic mothering" grounded in explorations in twentieth century articulations of the politics of respectability and Black diasporic cultural memory. She is currently working on an ethnographic project investigating neighborhood, parent, and student decisions and reactions to urban education policies.
Dr. Barnes' courses are cross-listed in the Departments of Anthropology, African American Studies, Women, Gender and Sexuality Studies, and Education Studies. She is also an affiliated faculty member in the School of Architecture in the newly formed Urban Studies major. She teaches "Race, Inequality, and Urban Education and Housing Policy" during summer session and teaches "Sex and Gender in the Black Diaspora" in the fall.
Dr. Barnes earned her B.A. magna cum laude in Political Science from Spelman College; her M.S. in Urban Studies from Georgia State University; her Certificate in Women's, Gender, and Sexuality Studies, and her M.A. and Ph.D. in Cultural Anthropology from Emory University. Dr. Barnes was most recently the Assistant Dean of Social Sciences at Endicott College, where she was also Associate Professor of Sociocultural Anthropology. Previous to that appointment she was a member of the Africana Studies Department at Smith College for close to a decade.
Originally from Atlanta, Georgia, but having lived in New England for almost fifteen years, Dean Barnes describes herself as a "New England Peach" and enjoys bringing southern hospitality northward. For example, She encourages students to not only say "hi" whenever they see her, but also say "hi" to each other, stating, "You never know when that small bit of recognition from a member of the community might make all the difference in someone's day."
Dean Barnes is married to her college sweetheart, Darnel Barnes, chair of the mathematics department at Deerfield Academy in Deerfield, Massachusetts and they have three children: twin teenage sons who attend Deerfield, and a daughter who attends Spelman College. The couple refers to themselves as a "commuter family," which Dr. Barnes says may be the subject of her next study on family formation in neoliberal contexts.
Dean Barnes is a lifelong journal keeper, loves the South, loves the beach, loves to listen and dance to music, is an avid reader, and loves to color. She invites all Pierson students to her "Cookies, Cocoa, and Coloring study break" during fall reading period. She also tries to stay physically active and with her husband has run two half-marathons. You will often find her in the Pierson College gym, at a Zumba class at Payne-Whitney, or just taking a walk around campus working on her 10000+ steps.
To schedule an appointment with the Dean:
Please call Elaine Lincoln, the Dean's assistant, at (203) 432-1006 or if you'd prefer, you may email her.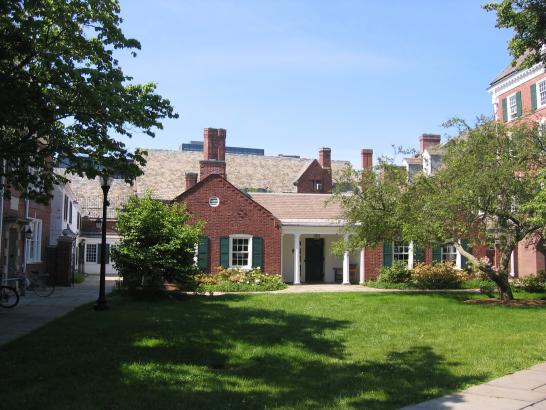 We are located at 261 Park Street.                                    Phone: (203) 432-1006    
PO Box 208247, New Haven, CT 06520-8247                         Fax: (203) 432-7561