Pierson Aides
Pierson Aides work in the administrative office of Pierson College and help Professor Feimster, her Senior Administrative Assistant, and the rest of the Pierson staff keep
things running smoothly! They are in the office to help students in many ways: to help you when you want to borrow DVDs, pick up packages or checks, reserve Pierson spaces, if you're locked out of your room during the day, or to help you out however possible. You may also see them working at one of the many Pierson events throughout the year. Check out our Pierson Aides for the 2023-2024 school year!!
Matthew is a senior from Birmingham, Alabama majoring in Sociology with a concentration in Health & Society. At home he enjoys quality time with his six cats, and in New Haven he can be found taking pictures of courtyard squirrels and birds. He is Head Aide for Events in the Pierson Administrative Office, and he is President of the Pierson College Council. When not planning Inferno, Pierson Day, or study breaks, you can find him baking in the student kitchen or studying at Haas Art Library. His email (matthew.bray@yale.edu) is always open for suggestions for Pierson events!
Alex Hoang
Alex is a senior from Lebanon, Pennsylvania, a rural town by the Amish countryside. He is a Global Affairs major interested in development and advocacy. At Yale, he volunteers with Y-ESG Consulting Group and through the Migration Alliance at Yale. In his free time, you can find him enjoying art history, making ceramics, or exploring the local food scene.
Iris Li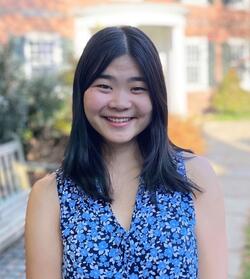 Originally from State College, Pennsylvania, Iris is a senior studying Economics & Math and pursuing the Statistics & Data Science certificate. She currently serves as Yale College's Student Body Vice President, and she's involved with the UP fund and Yale Students for Christ. She also works as a Writing Partner at the Poorvu Center. In her free time, she's particularly fond of taking long walks around campus, drinking a good chai latte,and watching UNC men's basketball during March Madness.
Alexandra McGuire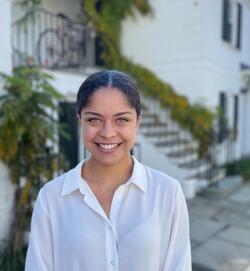 Alexandra McGuire is a senior studying Ethics, Politics and Economics. She is originally from Washington DC, although she has also lived in New York, Chicago and Dubai. Alexandra is on the board of the Migration Alliance at Yale (MAY), where she serves as the director of the Immigration Group. She is also an analyst on the Investment Board of a women's finance group called Smart Woman Securities. In her free time, Alexandra enjoys cooking and spending time with friends. On a sunny day, you can find her with her suitemates on a picnic blanket in the Pierson courtyard.
Kalina Mladenova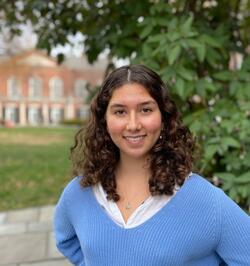 My name is Kalina and I am a senior in Pierson. I am an international student from Bulgaria and Ukraine. I am double majoring in mechanical engineering and visual art, with the goal of making cool objects for a living. At Yale, I am involved with the international student organization, I am an illustrator for the YDN, as well as a writer. I also spend a lot of time in the Center for Engineering, Innovation and Design where I work on my projects and help students work on their projects. When it comes to Pierson, it really is a home away from home and I love being a part of all of the events! Please reach out if you have any questions about Pierson, or my experience in this amazing community as an international student. 
Lydia Monk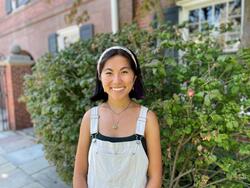 Lydia Monk is a senior in Pierson College from Eau Claire, Wisconsin. She is studying Cognitive Science, focusing on language and mind, and pursuing the French language certificate. Lydia is a proud FOOT leader and Expedition Coordinator for Yale Outdoors. Outside of working as a Pierson Aide, and as the Pierson Sustainability Liaison, Lydia is also a Pierson Froco.  You can find them hosting a radio show with WYBC student radio, biking to her next class, or studying in the courtyard with the squirrels.
Simi Olurin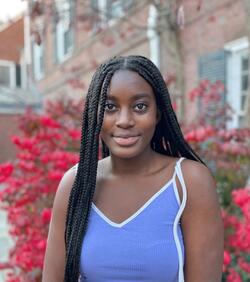 Simi Olurin ('23.5) is a Political Science and Film/Media Studies major from Wilmington, Delaware. In her free time she loves watching movies, spending time with friends, and discovering new places to study around campus. Outside of work, she is involved in the Yale Daily News, Smart Women Securities, Yale Mock Trial Association, The Yale Record, and Yale Women's Club Soccer.
Juniors:
Eesha Bodapati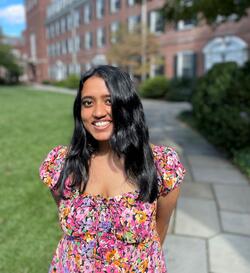 Eesha Bodapati (she/her) is a junior majoring in Cognitive Science, and is from Mumbai, India. On campus, she is involved with the Canine Cognition Lab, South Asian Society, Women's Leadership Initiative, Legal Aid Association, and the dance team Kalaa. She is also a Peer Liaison for the Office of International Students and Scholars. In her free time, you can find her hanging out on Cross Campus with friends, getting boba from Loose Leaf, or trying to befriend Dr. D's dogs, Josie and Cai!
Kiana Flores
Kiana is a junior in Pierson College and was born and raised in New Haven. She is planning on majoring in Political Science and is working towards a Chinese language certificate. At Yale, she is an undergraduate tour guide, a New Haven REACH college mentor, a Yale College Council New Haven Engagement chair, and a member of a local advocacy group, the New Haven Climate Movement. When she's not cooped up in the Pierson rotunda studying, you can find her working out with Yale Triathlon or having coffee at Willoughby's. 
Marcus Lisman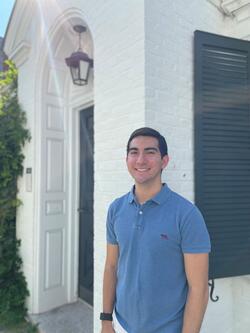 Marcus Lisman is a junior from Orlando, Florida. He is majoring in Computer Science and Economics and is working towards a Spanish language certificate. At Yale, he is a Head Advising Fellow for Matriculate, President and Captain of the Yale Club Running Team, a TA for CS50, and a tutor for CodeHaven. In his free time, you can find him running around New Haven while training for a marathon, working on his watch company, or watching Premier League soccer, especially Newcastle United.
Diego Ramirez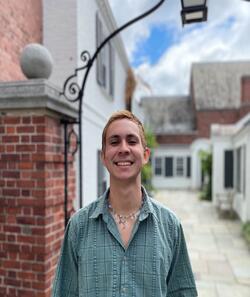 Diego is a junior from Sacramento, California. They are an E&EB major hoping to work in wildlife research in the future. They are also involved with PCC, MEChA, and FOOT! Usually they can be spotted on campus wasting time or listening to music too loud to hear anybody else.
Ashley Reyes
Ashley is a proud Chicana in her junior year from Stockton, California although her second home is Mexico! She is majoring in Ethnicity, Race, & Migration at Yale and is also a prospective Political Science major. Over the summer she participated in a fellowship at the California State Capital and simultaneously interned for KIVU Immigration Law Firm, whom she continues to work for. On campus, you can watch her dance with Sabrosura: Yale's Premier Latin Dance Team or DanceWorks! During her free time, she's constantly watching flight prices for her next trip, planning another trip that most likely will not make it out of the group chat, or taking night walks with some hot chocolate.
Cormac Thorpe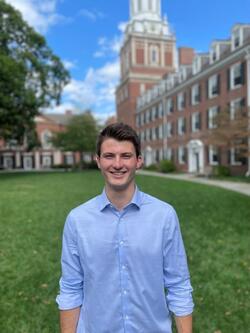 Cormac Thorpe (he/him) is a junior from New York City studying Global Affairs and Modern Middle East Studies. On campus, he is involved in the Peace and Dialogue Leadership Initiative; the Yale Review of International Studies; and Yale Outdoors. He enjoys backpacking, playing Bananagrams, and listening to new music.
Sophomores:
Sean Hargrow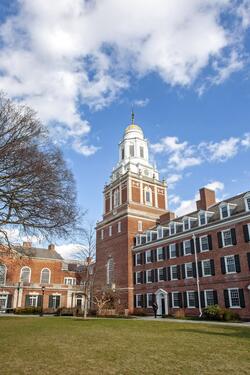 Sean is a sophomore in Pierson College from Willingboro, NJ, majoring in psychology. At Yale, he is a member of YES and Scholars of Finance, a 2023 FOCUS Leader, and the President of YUCAI. When he's not cuddled up with a book in the Pierson courtyard, you can find him at Lighthouse Point Beach enjoying the ocean breeze. His favorite thing about being an aide is the people he works with!
Nayel Nelson-Young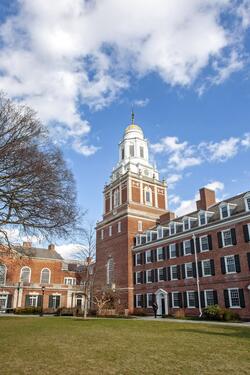 Duy Nguyen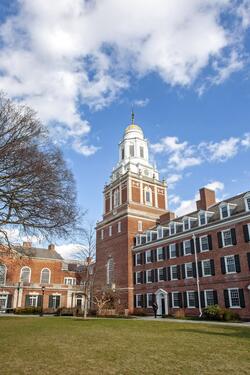 Casia Provencal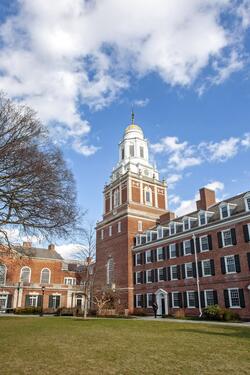 Casia is a sophomore from Denver Colorado, who is majoring in political science and working towards a Spanish language certificate! On campus, she is a member of the a cappella group Shades of Yale, and also on the Yale Track and Field team. Outside of school, she loves to try new things and spend time with her friends! Casia loves theatre, film, music, and will never shy away from a chance to bust down on the dance floor! 
Christian Thomas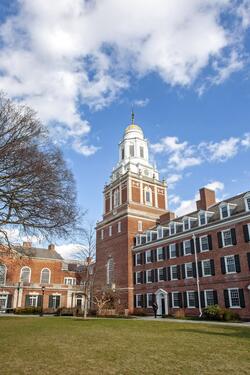 Felicia Zheng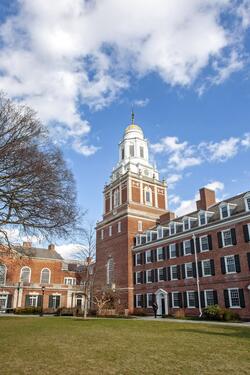 Felicia Zheng ('26) is a sophomore from McFarland, Wisconsin. She is currently studying computer science and philosophy with an interest in tech ethics. She is on the board of the Women and Gender Minorities in Computer Science organization, a member of the women's club frisbee team, and an advising fellow for Matriculate, among other things. In her free time, you can find her tossing a frisbee in the courtyard, hanging out with her beloved suitemates, or loudly proclaiming the merits of her home state to an innocent bystander.