Dean Tasha Hawthorne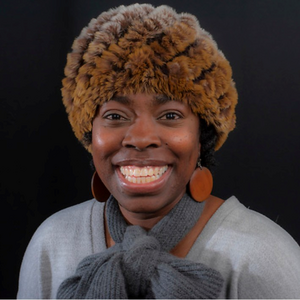 Dean Hawthorne earned a B.A. in English and African American Studies, with Departmental Honors, from Bates College; an M.P.S. in African American Studies from Cornell, and a Ph.D. in English from Northwestern. In 2016, she joined the faculty of Berea College as an Assistant Professor of English. Her work explores the intersection of gender, sexuality, genre, race, and politics in Black fiction. Currently, she's working on a few projects but the one that she's most ready to discuss is about the crucial but still little-known role that black pulp fiction has played in African American art and politics. Dean Hawthorne is a 2019-2020 recipient of the Career Enhancement Fellowship for Junior Faculty funded by the Andrew W. Mellon Foundation and administered by the Woodrow Wilson Foundation. In addition, her work was also nominated for a Carnegie Mellon Fellowship in 2020-2021.
Dean Hawthorne brings nearly a decade of experience teaching and advising in the university, residential-house, small college, and secondary-school settings. At Northwestern and Cornell, she led discussion sections for courses on American literary traditions, Africana studies, and African American literature. As an assistant professor at Berea College, she has taught Introduction to African American literature, African American Women Writers, Black Pulp Fiction, Special Topics: Death of the Black Child, African American Auto/biography, and "Raceless" Writing. As a faculty member in the Department of English at Phillips Academy Andover, she earned the F.C. Robertson Instructorship for excellence in teaching. And at Andover, she taught across the entire curriculum.
Dean Hawthorne will be joined in the Dean's residence by her husband, Dr. Geoffrey Tanner—a Yale College graduate (ES '95), a lifelong outdoorsman (and FOOT leader), a onetime Pundit, a formerly avid Ultimate player, and a present neuroscientist who teaches in the University of Connecticut's Department of Physiology and Neurobiology—as well as by their amazing daughters, Haviland (12, who loves art and design) and Hayden (10, who loves reading and baking). Dean Hawthorne is a proud Midwesterner through and through, hailing originally from Kansas City, Missouri. When she's not reading, writing, and mentoring students, you'll find her spending time with her family. As a foursome, they love to travel, having visited over 15 states domestically, and several countries abroad. Dean Hawthorne's family has also lived internationally (in Germany), and in four U.S. states. She has a penchant for devouring and critiquing all things related to Black popular culture. Finally, she's hoping to gain some quality time tending to and riding the family's Quarter Horse, True.