Student Activities & College Council
Study breaks, baseball outings, apple picking, trips to the theater, New Haven Restaurant Week - these are just some of the things that your Pierson Student Activity Committee and College Council have organized for the Pierson student community. You can get involved and put forward your own ideas for fun activities.
PSAC and PCC meet every two weeks. All are welcome! Those interested in getting involved in Pierson student life and event planning should email Pierson College Councel President Co-Presidents Christine Oberhausen '21 christine.oberhausen@yale.edu and Ryan Ofman '22 ryan.ofman@yale.edu. PCC/PSAC meetings take place every second Tuesday at 9pm in the Pierson Seminiar Room (basement beneath entryway F). Meetings are open to all!
Meet the whole team:
PCC Co-Presidents
Ryan Ofman '22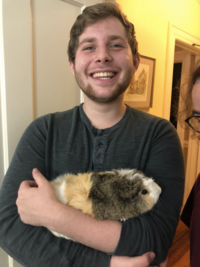 Hi! I'm Ryan and I'm an Astro and philosophy major from Los Angeles, California. I have been working with the Pierson college council since my first year and am so excited to continue giving back to the Pierson community.
Christine Oberhausen '21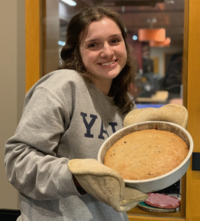 Hi! I am a junior in Pierson studying Chemical Engineering. I am from the great state of CT, play on the women's soccer team, and love to make banana bread! 
PCC Student Activities Chairs
Tallulah Keeley-Leclaire '22
Hello! I am a sophomore from upstate NY majoring in ER&M and Urban Studies. I just finished writing a paper about blue paint in Pierson - if you see me, ask me about it, and I will definitely talk for way too long. As a ex-Berkeley transfer I am overly passionate about Pierson, and is super excited to be serving as co-PSAC!
Giancarlo Ospina '22
Helloo, I'm Giancarlo and one of the co-chairs! Currently live in Naples, Florida so catch me using the underground tunnels when it's too cold outside. Fun fact: I'm double jointed and my favorite fruit is mango. Funner fact: Ryan, Tallulah, and I share a bathroom so expect some mirror selfies from us.