First-Year Counselors
Eleanor Cook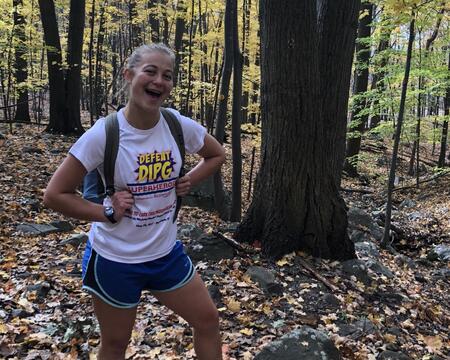 Eleanor comes from Takoma Park, Maryland, a small city bordering DC.  An Ecology & Evolutionary Biology major and Global Health Scholar, she has embraced breadth in her studies at Yale but is particularly passionate about the intersections of environment and health.  Outside of academics, she spends her time hiking as a First-Year Outdoor Orientation Trips (FOOT) leader and with Yale Outdoors, playing soccer with Yale Women's Club Soccer, and representing Pierson in any and every intramural sport.  Always happy for a good conversation, she especially loves to talk about crocodiles, old movies and music, professional women's soccer, coffee, and the time she spent 11.5 continuous hours in a laundromat washing sleeping bags.  She is so excited to meet the class of 2024 and welcome them to Pierson!
Nigel Wade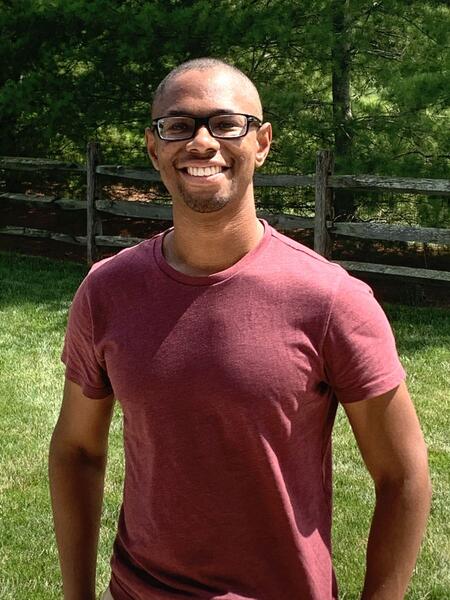 Nigel Wade is from Liberty Township Ohio (though we can just say Cincinnati) and is majoring in Molecular, Cellular, and Developmental Biology. Outside of class, he spends his time mentoring students (both at Yale and in New Haven) and conducting research on Parkinson's disease within Yale's neuroscience department. Nigel hopes to one day be a neurologist with a specific interest in caring for patients with dementia and Alzheimer's disease.
To relax, Nigel likes reading, meditating, and training with Yale's Muay Thai and Wushu clubs. You might also catch him joking and speaking in a definitely-not-indoor voice with his quadruplet brothers Aaron, Zach, and Nick who also attend Yale.  Nigel is excited to be a FroCo this year and can't wait to meet the class of 2024!
Grace Jin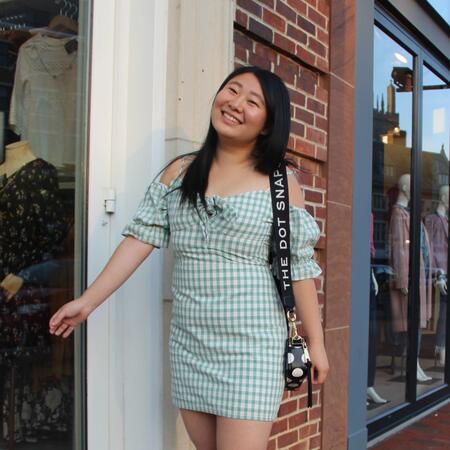 Grace was born and raised in Cary, North Carolina and is double majoring in Global Affairs and Ethics, Politics, & Economics. She holds particular interest in the ethics of technology usage in humanitarian crises. At Yale, Grace is involved in Matriculate, an educational equity nonprofit, the Yale Fashion House, journalism, and social science research spaces. This summer, Grace is working at an international relations think tank on the data and digital team tracking fragile state reforms.
When she isn't daydreaming about the future, Grace can be found baking up a storm, planning outfits and meals, or watching a copious amount of embarrassing YouTube. She is beyond excited to meet the Class of 2024 and making this year a unique experience that can be remembered fondly.
Mohammad Makhmudov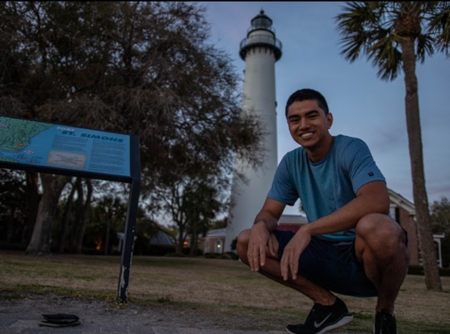 Mohammad grew up in Lilburn, Georgia alongside one older brother and is now studying global affairs at Yale. Mohammad's family emigrated from Uzbekistan in 1996, and he still harbors a healthy appreciation for old styled pilaf and kebab. He is especially interested in learning about international security and hopes to use this knowledge when he commissions as a Marine Corps officer upon graduation.
On campus Mohammad involves himself with NROTC, Dwight Hall, and the YCC. In his free time, Mohammad enjoys weightlifting and watching movies with his friends.  He has also recently become involved in ultramarathon running and will run his first 50-mile race in August. Mohammad loves his Pierson family and can't wait to welcome the class of 2024!
Alexis Cook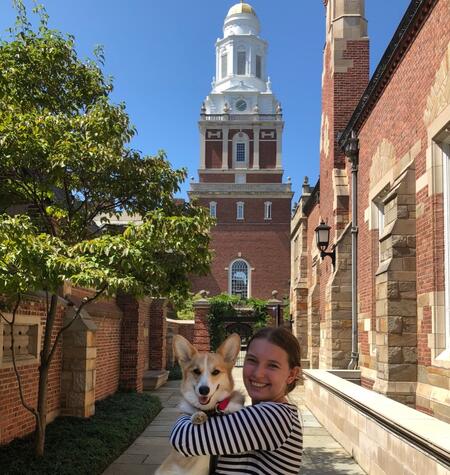 Alexis grew up in Jasper, Georgia, and is majoring in Ecology and Evolutionary Biology. She is passionate about understanding the diversity of life on earth, and the story behind their evolution. During her summers, Alexis has conducted research in a Yale School of Medicine neurosurgery lab, a nephrology lab in Germany, and, most recently, in the Near Lab at Yale studying the phylogenetic relationships of darter fish species. Outside of classes, Alexis has enjoyed working with and mentoring students in the Yale community and beyond. Throughout college, she has been a virtual math tutor for K-12 students in Georgia. Last year, she served as a STARS I mentor for Yale first years interested in STEM. Alexis is a member of the Yale Genetics Club and the sorority Alpha Phi. In her free time, Alexis enjoys cooking, yoga, the New York Times crossword puzzle. With friends, she loves jam sessions, horror movies, and board game nights with her friends. Alexis loves the community she has found in Pierson College and can't wait to get to know the class of 2024!
Royce Lee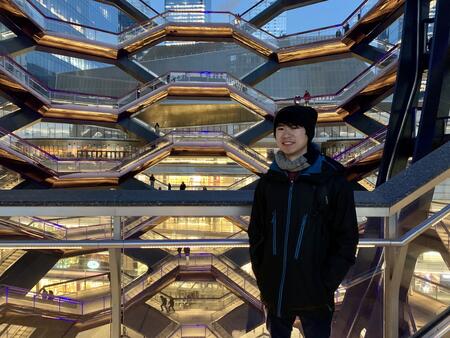 Royce Lee grew up in Bala Cynwyd, Pennsylvania (close to Philadelphia) and studies Molecular, Cellular, and Developmental Biology. He hopes to work in medicine and is interested in serving low-income communities to care for those who are disadvantaged. He is a research assistant in a comparative medicine lab, studying the effects of different dietary fats on health relating to obesity and metabolic disease. Outside of classes, Royce has participated in a number of different groups such as Dwight Hall's Student Executive Committee, Yale Undergraduate Science Olympiad, Camp Kesem, and Elder Horizons at Yale New Haven Hospital. Additionally, he works in the Pierson College Head of College office and was a Peer Mentor for the STARS I Academic Year Program. When he is not running back and forth to each end of campus, he can be found penny boarding, playing board games, or munching on late night snacks. He cannot wait to be back in Pierson and meet the Class of 2024!