First-Year Counselors
Crystal Cheung (she/her)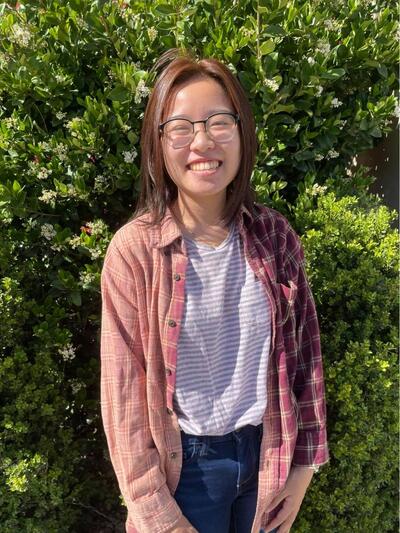 Crystal Cheung (she/her) is a proud first-gen student from Tampa in the sunny state of Florida. She majors in biomedical engineering, specifically the biomolecular engineering track. On campus, Crystal does research with macrophages (grow baby cells grow!), works at the Yale Daily News, and attempts to fix computers as a student tech. During her off-time, you may see her taking walks with friends, playing Super Smash and Mario Kart (both which she attests she is bad at), and probably falling asleep in places she shouldn't be … If you ever want to find Crystal, she'll likely be sitting too long in the dining hall: ask her about that celebrity gos, TV binges or her eclectic music tastes (yes that includes country). Crystal is super excited and can't wait to meet the Class of 2025!
José Garcia (he/him)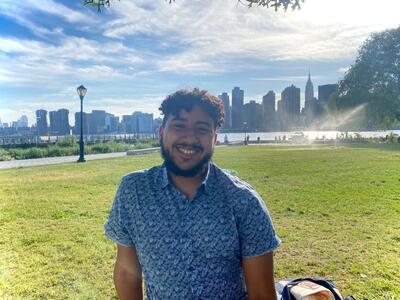 José Garcia grew up in Kissimmee, Florida (Disney?). At Yale, he studies Ethnicity, Race, & Migration and Education Studies. On campus, he's served as Peer Liaison for La Casa and been involved with Dwight Hall, Matriculate, and the Yale Prison Education Initiative. Off campus, he's an Urban Fellow at Junta for Progressive Action — New Haven's oldest Latine, community-based organization — and involves himself in other service and social justice efforts around the Elm City and Connecticut, such as the Anti-Racist Teaching & Learning Collective. 
He loves all things television and movie soundtracks, and is especially opinionated about them both: ask him who should have won Total Drama Island and why it's Leshawna or about how nothing can compare to the Twilight soundtrack (except maybe…shrek 2? let's discuss!). He's proudly a first-gen, low-income student (with an iconic viral™ tweet on free lunch), and he's here to help you navigate and secure every ounce of money from this institution! He loves to play video games, cook, and go on walks. He's so thrilled to be in community with the class of 2025! 
Doyoung Jeong (she/her)
Doyoung is from Duluth, Georgia and is double majoring in English and Neuroscience. Broadly, she is passionate about helping people live healthier and happier lives. Outside of class, she spends her time doing research on the relationship between negative affect and food within Yale's Clinical and Affective Neuroscience Lab. She also volunteers with the HAVEN Free Clinic, manages editorial work in the Yale Undergraduate Research Journal, and plays viola in the Yale Symphony Orchestra. 
Doyoung loves working out, thinking about her cat, drinking coffee, and of course, all-things-food. She is so excited to meet the class of 2025! 
Tallulah Keeley-LeClaire (they/them) 
Tallulah is an Urban Studies and Ethnicity, Race, & Migration double major from Albuquerque, NM. They grew up in upstate NY, splitting their time between the two states to visit family. On campus, they have been involved with the LGBTQ Cooperative, the Yale Prison Education Initiative, Matriculate, and the Yale Equestrian Team. They have also been super invested in the Pierson community since their first-year (when they were still technically in Berkeley College) and have loved serving on Pierson College Council.  
In their spare time, Tallulah enjoys learning new crafts (like crocheting and embroidery), and making hyper specific playlists on Spotify. Ninety percent of their personality is talking about their dog, Penny — just look at their picture and you'll understand why! Tallulah also loves sharing niche memes and pictures of frogs. Catch them in the dining hall or around campus and there's a good chance Tallulah will bring up at least one of these topics. They are so excited to be a FroCo and can't wait to welcome the class of 2025 to Pierson!
Tiffany Liao (she/her)
Tiffany is a senior in Pierson College studying pursuing a B.S in Biomedical Engineering. She was born in Taiwan and lived there for five years before coming to Los Angeles where she has spent most of her life. Outside of the classroom, she was one of the co-presidents of the Yale Undergraduate Diversified Investments club and co-moderator of the Taiwanese American Society, as well as the Chief Research Officer for the all-female finance club Smart Women Securities. She is also an Engineering Tour Guide, FOOT leader (a big lover of nature and peanut butter torts!), and co-captain of the Yale Women's Club Basketball team.  
In her free time, Tiffany loves to listen to podcasts, play tennis, and just unplug from technology as much as possible. Two fun facts about her are: 1. SHE LOVES USING ALL CAPS (it reflects her personality). 2. Please don't make her laugh too hard – she starts to sound like a dolphin. Most importantly, Tiffany LOVES A GREAT CONVERSATION – particularly about coffee (huge coffee lover), basketball (or any sport for that matter), or literally anything else you can think of.
Tiffany is SO EXCITED to meet the Class of 2025 – WELCOME!!!!
Carson Menkes (she/her)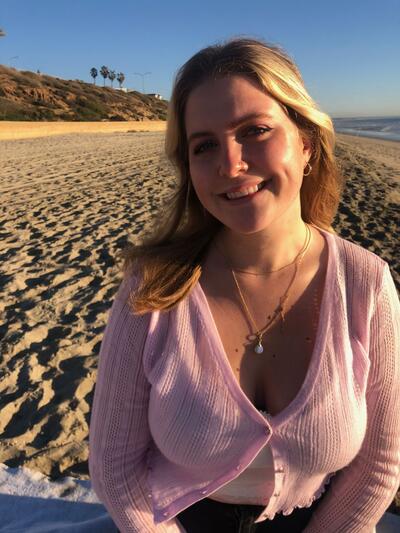 Carson is a proud Californian who grew up in Vista, California a sunny town near San Diego. At Yale she is majoring in Urban Studies. Carson loves film and the arts and during her time on campus she has served as the co-President of the Yale Film Society. She has also worked almost every job in Pierson, managing the Buttery, working as head of the Pierson College Aides and now currently serving as the President of Pierson College Council. This summer she is working two internships, the first with Savannah Tree Foundation, a non-profit helping to map and preserve the urban tree canopy in Savannah, GA and the second with the New Haven Building Archive doing archival research on New Haven's buildings and larger urban history. 
In her free time, you can find Carson listening to podcasts on the grass in Pierson Courtyard,  crocheting, watching movies (ask about her favorites!), or taking long walks around New Haven. She is incredibly passionate about astrology and good (iced) oat milk lattes so she would be happy to discuss your chart over coffee.  Carson welcomes the class of 2025 to Pierson and can't wait to have an incredible year together!
Jacy Scott (she/her)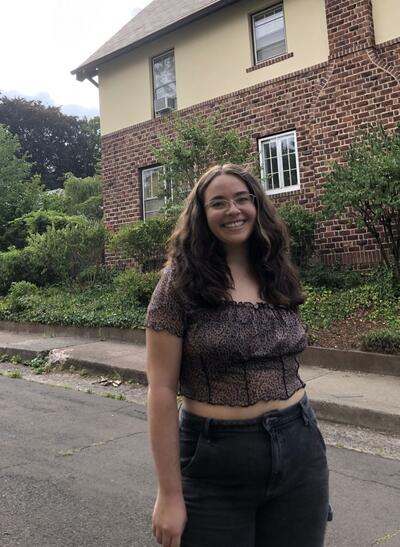 Jacy was born and raised in Stockbridge Georgia and is majoring in Molecular Cellular and Developmental Biology. She hopes to work in medicine and is especially interested in providing equitable access to reproductive care. Outside of the classroom, she has been involved with Bridges ESL, which offers free English classes to immigrants, refugees, and anyone in the New Haven/Connecticut community interested in improving their English. As a proud Piersonite, she is passionate about the Pierson community and is currently serving as a Student Activities Chair on Pierson College Council. She also works at Sterling Memorial Library and genuinely enjoys the "spooky" vibes of the Stacks. Jacy's favorite band is My Chemical Romance and she can often be found watching old MCR concerts on youtube. She also enjoys minecraft, horror (especially vampire) movies, cooking intricate meals, and astrology. She is always down for a good conversation, especially if coffee is involved. Jacy is beyond excited to meet the Class of 2025 and welcome them to the best residential college!
Ella Stark (she/her)
Ella Stark (she/her/hers) is from Bethesda, Maryland and is a Theater and Performance Studies major and a pre-med student. During her time at Yale, she has served as a Production and Design Editor for the Yale Daily News and as a performer, writer, and drama teacher for the Yale Children's Theater. She is especially passionate about playwriting and recently staged one of her plays as a part of the Yale Playwrights Festival. She also works as a volunteer tutor for CovEducation, a non-profit organization that provides virtual mentorship for K-12 students. During her summers, she has interned at talent management and production companies through the Yale in Hollywood program and has served as a research assistant for Brigham and Women's Hospital's Neonatology Department. In her free time, she loves writing, watching soap operas, making crochet animals, drinking hot chocolate, and playing piano and guitar. She can't wait to welcome Pierson's class of 2025!
Will Wang (he/him)
Will is from Sarasota, Florida, a suburb packed with retirees on the Gulf Coast. At Yale, he studies environmental engineering, loves math and short stories and hopes to get a job helping cities adapt their water systems to the changing climate. He worked at the Yale Daily News as a reporter and production & design editor, where he led production of the WKND section every Thursday night and made some beautiful pages.
He's a fan of the Boston Bruins, and he likes running, hiking and doing crossword puzzles in his free time. Will's held a variety of jobs in college — an events writer for the Poynter Fellowship, an assistant at the Marsh Botanical Gardens, a grader for the math department, a physics peer tutor — but he's most excited to be a FroCo and get the Class of 2025 to love Yale as much as he does.