First-Year Counselors
Victoria Aromolaran '24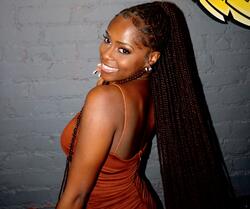 Victoria Aromolaran, from New Haven, Connecticut, is a Neuropsychology major also pursuing language certificates in Spanish and Yoruba. Outside of her studies, Victoria works as a data analyst in the Yale Tax Department and is actively involved in campus organizations like the Yale Undergraduate Prison Project (YUPP) and the Yale Nigerian Students Association (YNSA). Victoria loves fashion, photography, travel, is a chicken sandwich enthusiast, and can talk for hours on end about the show "Avatar: The Last Airbender." She cannot wait to meet the class of 2027!
Zoe Berg  (she/they) '24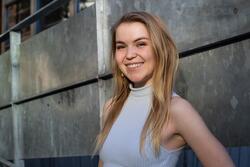 Zoe is originally from Lakeville, MN, but has recently enjoyed living in many different places including Charleston, Chicago, and the Bay Area. They are a mechanical engineering student who specializes in product design, entertainment engineering, and tech. At Yale, she is involved in Cadence a cappella, Yale Daily News, is a freelance professional photographer, works on sets for the Dramatic Association, and is a part of Pierson College Council. In her free time you can find her sewing, watching too many movies, playing Lego Harry Potter, and cooking. She is also proud to have multiple pieces of art scattered around Pierson College.
Matthew Bray '24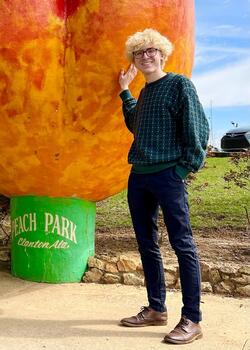 Matthew is a senior from Birmingham, Alabama majoring in Sociology with a concentration in Health & Society. At home he enjoys quality time with his six cats, and in New Haven he can be found taking pictures of courtyard squirrels and birds. He is Head Aide for Events in the Pierson Administrative Office, and he is President of the Pierson College Council. When not planning Inferno, Pierson Day, or study breaks, you can find him baking in the student kitchen or studying at Haas Art Library. His email (matthew.bray@yale.edu) is always open for suggestions for Pierson events!
Derek Chen '24
Bio coming…
Eli Kennard '24
Eli Kennard hails from Salt Lake City, UT where he grew up hiking and camping with his family. Eli is a Computer science and psychology interested in disinformation, learning, and tech. On campus, he leads STEM tours as an Engineering Tour Guide, he used to help foster a healthy campus culture surrounding sex as a Community Consent Educator (CCE), and organizes intramural sports for Pierson as an Intramural Secretary. Apart from student jobs, he is a captain of the Ultimate Frisbee team and helps run Yale's First-year Outdoor Orientation Trips (FOOT) where he has been a leader for the past two years. Outside of school, he has recently been learning to play the banjo and finally learned to ski this past winter. He is super excited to meet the class of 2027 and show them why Pierson is the BEST residential college of them all!!
Lydia Monk '24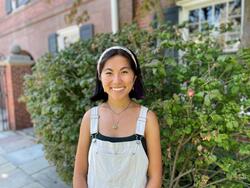 Lydia Monk is a senior from Eau Claire, Wisconsin. She is studying Cognitive Science, concentrating on language and mind, and pursuing the French language certificate. On campus, they direct programming for WYBCx, Yale's student radio, volunteer with the Community Healthcare Van, and lead FOOT backpacking trips. Outside of working as a FroCo, Lydia is also an aide in the office and has worked as the college Sustainability Liaison, a counselor for First Year Scholars at Yale, and as an Undergraduate Technology Assistant. You can find her around campus biking to their next class, studying in the courtyard, or chatting for too long in the dining hall.
Mikiala Ng '24
Mikiala (she/her) is from Waialua, O'ahu where she enjoys fishing and surfing with her family and two dogs. At Yale, Mikiala studies and creates Fine Art (painting/drawing), plays club water polo, and works at the Native American Cultural Center (aka The Native House). She is a proud co-founder of the Indigenous Peoples of Oceania (IPO) club at Yale and is excited to welcome in such a diverse class of 2027! In her free time, Mikiala can be found hanging out in the Pierson Courtyard, cooking with friends at The Native House, or working on her latest masterpiece in her living room studio.
Adrian Venzon '24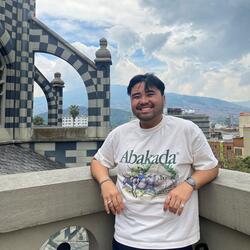 Adrian is a senior from Las Vegas, Nevada, studying English and Education Studies, hoping to pursue a career in teaching. He is currently on a three-month-long world tour with the Yale Whiffenpoofs, but is excited to make his return to Yale after his gap year. Before singing with the Whiffs, he sang with the Spizzwinks(?), played violin in DPops, and danced with Yale Movement. He's looking forward to continuing some of these activities this fall, as well as returning to his campus jobs in the Pierson and Admissions Offices. He's also a proud former co-president of Kasama: The Filipinx Club at Yale and board member of the Asian American Students Alliance. In his free time, you can find him playing board and video games (his favorites are Pokémon and Wingspan, respectively) in the AACC, trying new restaurants in New Haven, and streaming YA romance. He's super excited to welcome the newest Piersonites to the community!