First-Year Counselors
We are Pierson's First-Year Counselors (or FroCos)! Each First-year is assigned to one of us before the year begins – we are the seniors who live near you and are a source of information and assistance throughout the year. We can offer suggestions about your curricular and extracurricular choices, take an interest in your concerns, and give firsthand advice on how best to use the academic and other resources of Pierson and of Yale. 
Nadia Balderas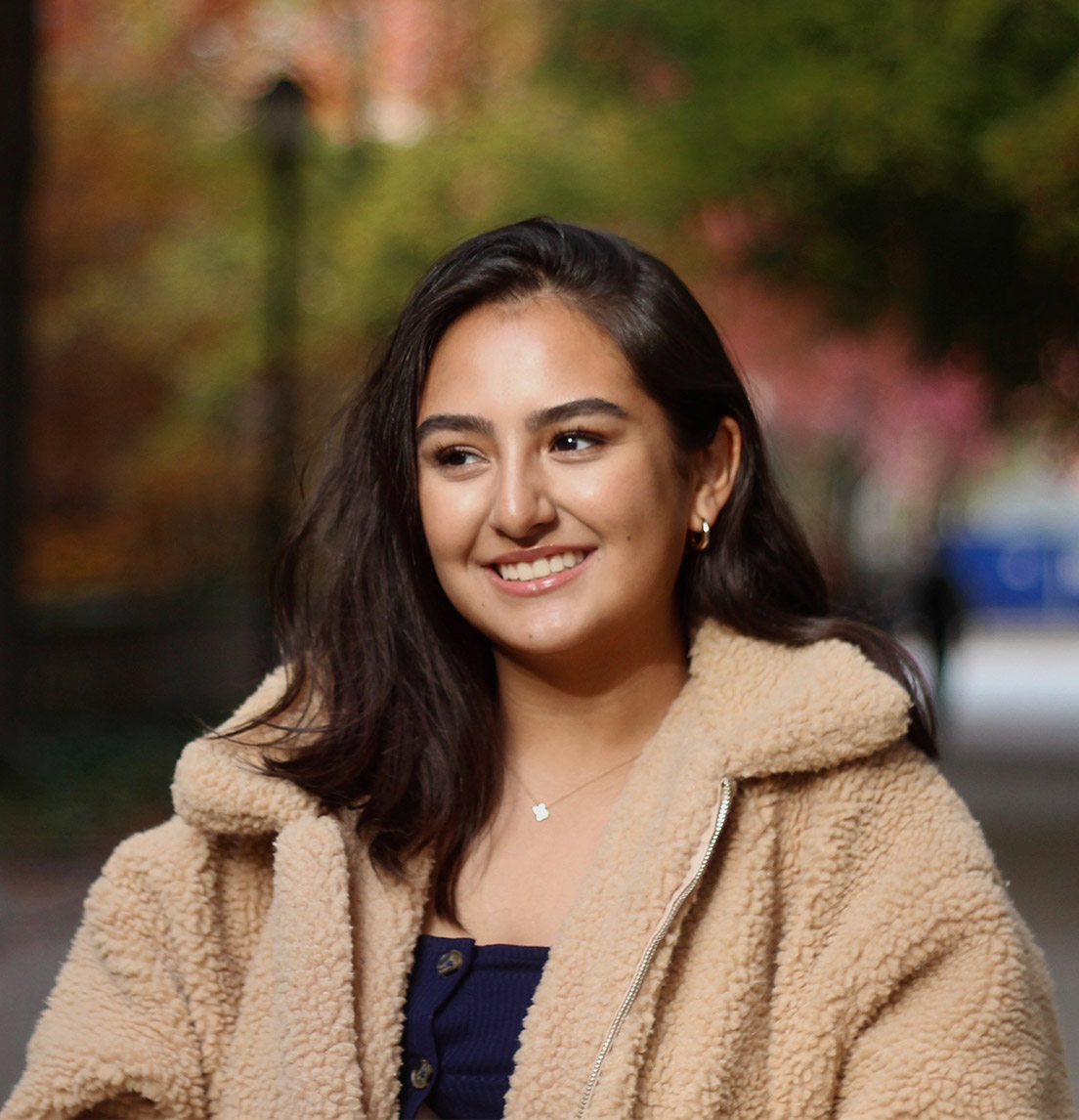 Born and raised in San Antonio, Texas, Nadia is a tenth-generation Texan and one of three daughters. At Yale, she studies Ethnicity, Race and Migration and is also an Education Studies Scholar. She is incredibly passionate about studying race as it affects issues of educational inequity, especially concerning Latinx communities in the American Southwest. After graduation, she hopes to return to Texas to work as public school teacher. In past summers, Nadia has worked in Texas with organizations like the City of San Antonio's Office of Equity and Duke TIP. This summer, she will be studying abroad and visiting museums in Paris, Rome and Madrid. On campus, Nadia works at the front desk of the Yale University Art Gallery and dances with Ballet Folklórico Mexicano de Yale. In her free time, Nadia enjoys photography, bike riding, baking sweets of all kinds, face masks and coffee. 
Helen Cai
Helen Cai is from sunny Las Cruces, New Mexico. She is an Applied Math major with a concentration in Mechanical Engineering. She also hopes to attend medical school after college. Outside of the classroom, she volunteers with Bridges ESL to teach English to refugees and immigrants living in New Haven. She serves on the board of Yale EMS (an undergraduate EMT organization) and volunteers with an ambulance service in Trumbull, CT. She also works at the Yale School of Music and has been involved with Pierson College Council and Yale Undergraduate Science Olympiad. Her summer research projects have taken her to an Air Force base in Albuquerque, the Scripps Institution of Oceanography in San Diego, and to an astronomy observatory in Boulder, Colorado. Her academic and extracurricular interests are all over the board, but she loves everything she is involved in.
Helen's other favorite activities include watching procrasti-cleaning and hitting the pre-dinner workout in the Pierson gym. Ask her about hiking in the Southwest or why green chile is superior to red. She is very excited to welcome the Class of 2023 home to Pierson College!
Krzyś Chwała 
Krzyś (pronounced Chris) Chwała hails from Mount Prospect, Illinois in the suburbs of Chicago and studies Statistics, Data Science, Sociocultural Anthropology, and Health Policy.  His interests converge in studying how communities adapt to emergent technologies, especially when these technologies cause harm. He is a first-generation student whose parents immigrated from Poland, and he's spending this summer interning with the Polish President's office and traveling throughout Europe. On campus, you'll find him repeatedly singing one line of a random song or full songs with his a cappella group. On that note, he also is involved with the university's Indonesian Gamelan ensemble, Interfaith Forum (IFFY), the School of Public Health, and he works in the Pierson College Head of College office. Coming back to campus in the fall, he can't wait to meet the Class of 2023!
Alissa Ji
Alissa grew up in Marietta, Georgia and is double majoring in Statistics & Data Science and Economics. She is interested in policy research, with a focus on affordable housing and income inequality. On campus, she loves playing for Ramona Quimby, the women's ultimate frisbee team, leads pre-orientation backpacking trips through First-Year Outdoor Orientation Trips (FOOT), and gives tours as a campus tour guide. Alissa has been involved in the Asian American Cultural Center, a space and community that she cherishes deeply, serving as a Peer Liaison and an undergraduate staffer. She cares about public service and has served on the student board of the Dwight Hall Center for Public Service and Social Justice and coordinated Pierson service outreach. In previous summers, Alissa has worked at the public housing agency in New Haven and interned in DC at the National Center for Health Statistics, a federal statistical agency.
A self-proclaimed "Bread Lover," Alissa is a triple-threat: she loves baking, consuming bread, and watching Chef's Table (especially all at the same time). She also enjoys watching movies, exploring new places, and spending time with friends. She is so excited to be a FroCo and is bread-y to welcome the Class of 2023 into this wonderful community!
Sneha Mittal
Sneha grew up in Memphis, Tennessee, and is majoring in Sociology with a concentration in health and society. She is particularly interested in racial disparities in health outcomes and wants to better understand mechanisms that can alleviate these disparities. Sneha aspires to become a physician and hopes to dedicate her career to fighting health inequity. During her summers, Sneha has conducted research in a cell biology lab, as well as the Social Perception and Communication Lab, which seeks to understand the psychology of intergroup relations.
Outside of classes, Sneha has worked to foster a safe and inclusive space for the South Asian diasporic community on campus through the South Asian Society at Yale. She also performs with Yale Rangeela, a Bollywood fusion dance team, and tutors with Bridges ESL. Sneha is an EMT for Yale Emergency Medical Services and will work as a Peer Wellness Champion in the coming year. 
In her free time, Sneha enjoys going on Taco Bell runs, doing face masks, listening to new music, and making fun of the latest season of Game of Thrones. Sneha loves Pierson College and can't wait to welcome the class of 2023!
Marissa Sanghvi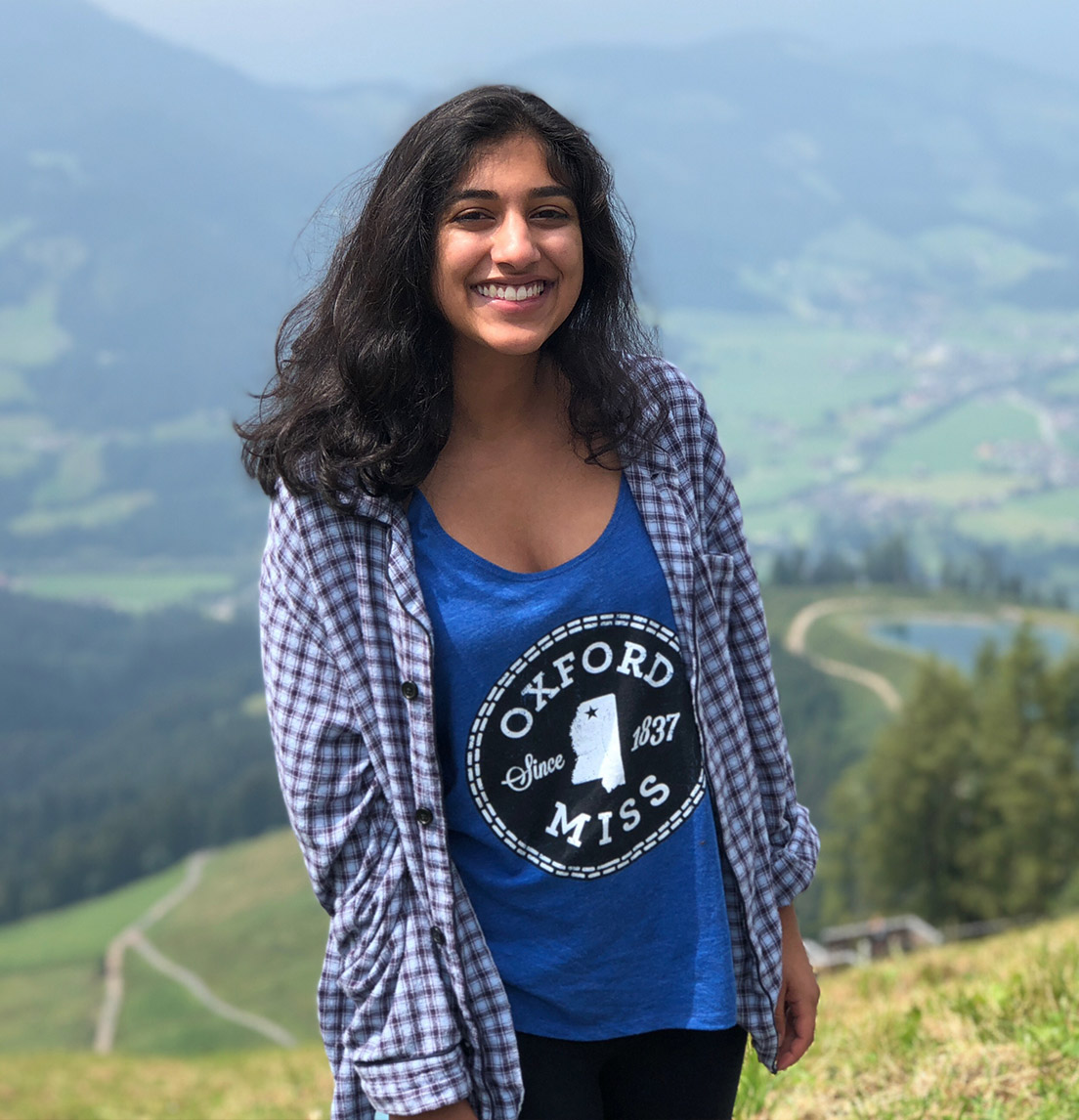 Marissa was born and raised in Chicago (ok Evanston, but really who's counting?), along with her two sisters, one of whom who graduated from Yale recently, and the other who is a sophomore here currently. She is studying Applied Math with a concentration in Statistics and Data Science, and hopes to become a high school math teacher when she graduates, then maybe work in the renewable energy industry later in life. This summer, she is working as a middle school teacher in Atlanta, and last summer was an administrative intern at a high school in rural Mississippi (ask her about why!) 
On campus, Marissa sings in Proof of the Pudding, Yale's all-female jazz and swing a cappella group, and has been their business manager, tour manager, rush manager and social chair over the past three years. She also plays the piano and violin but mainly in private because she would never subject anyone's ears to that. Aside from music, Marissa loves sports, especially Pierson intramurals, but will admit she is not the most athletically-inclined person on the planet. That's why she is also a part of the Whaling Crew which is a group of people who get together to tailgate and cheer on Yale sports teams. Lastly, Marissa is excited to be on the 50 Years of Women at Yale committee in Pierson which is working to put together an exhibit / program to honor the first few graduating classes of women for the 50th anniversary of women being admitted to Yale. Marissa is so excited to be a FroCo this year, and truly cannot wait to meet the class of 2023!
Kellen Silver
Kellen is a Global Affairs major from Los Angeles, California. He has lived in nine different neighborhoods of the city over the course of his life and embraces LA, in all its sprawling glory, as his hometown. As the son of a screenwriter and a yoga teacher, Kellen thrives on creativity and always searches for ways to make his life more creative. Academically, he is interested in faith-based and cultural activism around the world. At Yale, Kellen is involved with the First-Year Outdoor Orientation Trips (FOOT) program, sings with the Yale Gospel Choir, and makes movies with Twenty Lux Films, a new production company founded in his first year. Of course, he also loves participating in Pierson events like IMs, Silent Study Breaks, Friday Night Game Nights, and more!
This summer, Kellen will be in South Africa and Swaziland taking a Yale Summer Session course on documentary filmmaking and global health, and he is excited to come back with stories (and safari photos) to share in the fall! He can't wait to meet the class of 2023!
Pablo Vazquez Paramo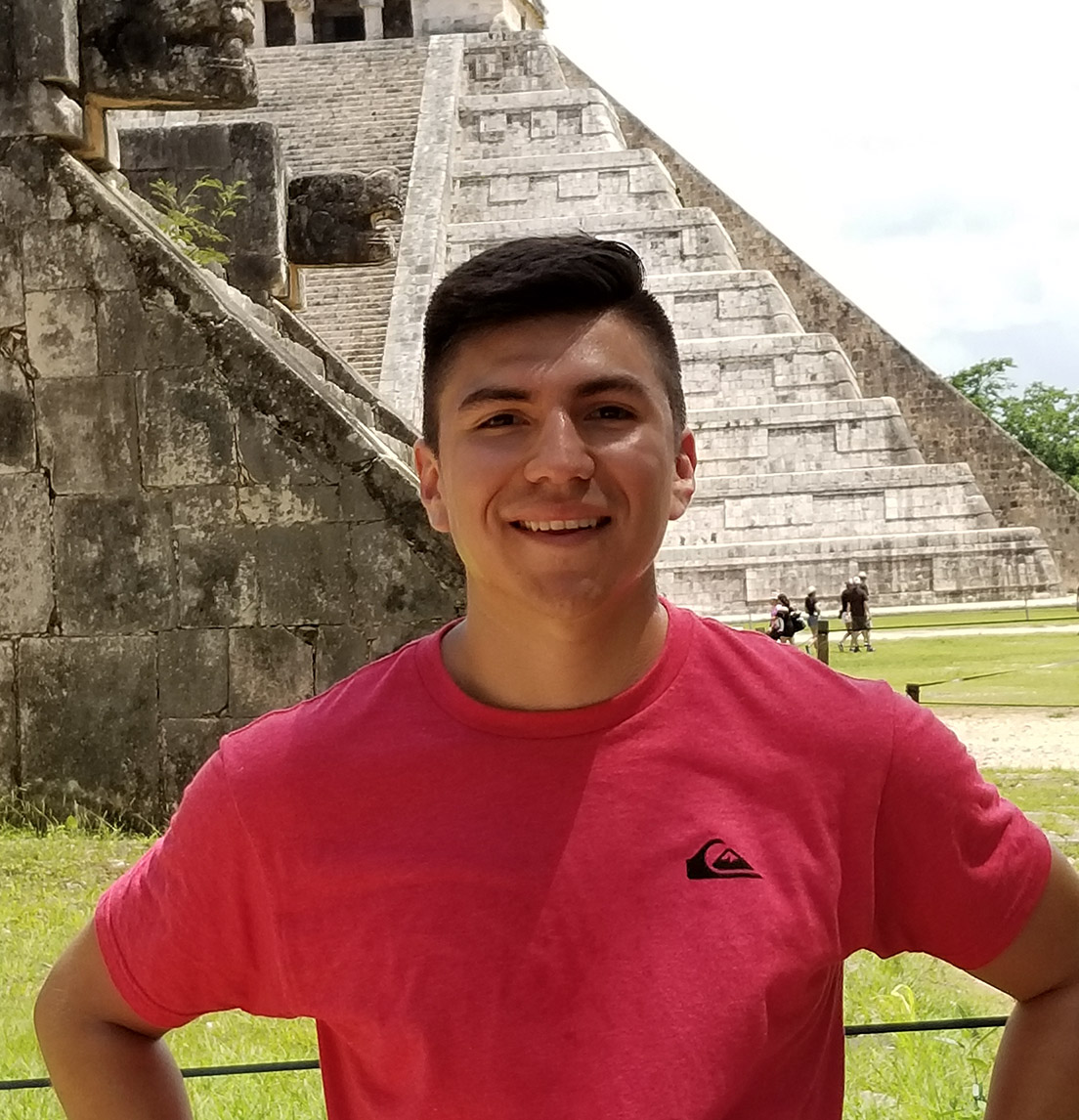 Pablo Vazquez is a Political Science major from Norfolk, Virginia. On campus, he has participated in numerous groups and organizations, namely Pierson's Head of College Aides team, A Leg Even (ALE), and Yale's Center for Teaching and Learning. In addition, Pablo has been part of both Yale's Equestrian and Pistol team in his Freshman and Sophomore year, respectively.
When not in school, you can find him enjoying time with family at home in Virginia. Pablo lives with his parents and three little sisters– Emily, Jenny, and Michelle. Together, they constantly play Bananagrams, Monopoly, and the Game of Life. Similarly, he enjoys collecting books (such as a 1945 copy of Antoine de Saint-Exupéry's Le Petit Prince), kayaking in Norfolk's waterways, and meeting new people.
In all his endeavors, Pablo prioritizes a sense community and curiosity. In many cases, the small group of people he works with at Yale, and home for that matter, make it possible to delve into new, unfamiliar experiences. That enrichment in engaging with something or someone new, the learning and possibility for self-improvement, is part of what fascinates and motivates him.