Emily Yankowitz (PC '17)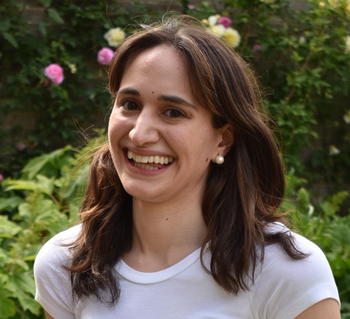 I am a second-year Ph.D. student in the Department of History. My research focuses primarily on questions pertaining to politics, culture, and citizenship in the early American republic.  I am particularly interested in how political and cultural practices were used to define the boundaries of inclusion and exclusion with regard to "American" nationhood and identity.
After graduating from Yale in 2017, I received an MPhil in American History at the University of Cambridge, generously supported by the Paul Mellon Fellowship.
As an undergraduate, I was a member of Pierson and worked as a Pierson Aide, so I am thrilled to be joining the Pierson College community again! As a Graduate Affiliate, I have particularly enjoyed coordinating "drop in" sessions with Yale's fantastic librarians. I am also one of Pierson's Graduate Affiliate Fellowship Advisers and Chair of the Pierson Women at 50 Committee. 
Please don't hesitate to reach out–I would love to talk about applying to graduate school, studying in the UK (and applying to related fellowships), visiting archives, using Yale's incredible library resources, or anything in general!