Professor Crystal Feimster and Professor Daniel Botsman
Crystal Feimster is an Associate professor in the Departments of African American Studies and History and the Programs of American Studies and Women's, Gender, and Sexuality Studies. Professor Feimster, a native of North Carolina, is an historian of 19th and 20th century African American history, US Women's history, and the American South. Her research on racial and sexual violence bridges the fields of social and political history to shed light on long-obscured aspects of the American past. Exploring absences and asymmetries of evidence in the archival record, she draws on the resources of gender studies, critical race theory, literary scholarship, and psychoanalysis to analyze some of the most elusive and traumatic facets of human experience.
Professor Feimster earned her Ph. D. in History from Princeton University and her BA in History and Women's Studies from the University of North Carolina at Chapel Hill.  She is the author of the prizewinning book, Southern Horrors: Women and the Politics of Rape and Lynching and dozens of articles and book chapters.  She has published essays in the New York Times, The Chronicle of Higher Education, and Slate.  Professor Feimster is currently completing two book projects, Truth Be Told: The Battle for Freedom in Civil War Era Louisiana and Uncivil: Sex and Violence in the Civil War South. Her research has been supported by the American Academy of Arts and Sciences, the Institute for Advanced Study, and other organizations.
Professor Feimster teaches well-subscribed courses on topics including the Long Civil Rights Movement, African American Women's History, Critical Race Theory, and the Women's Liberation movement. In recognition of her dedication to undergraduate and graduate teaching, Professor Feimster has received multiple awards, including the Poorvu Family Award for Interdisciplinary Teaching (2013), the Provost Teaching Award (2014), the Berkeley College Faculty Mentoring Prize (2015), the Afro-American Cultural Center's Faculty Excellence Award in Teaching and Mentoring (2017), and the Graduate Mentoring Award in the Humanities (2018).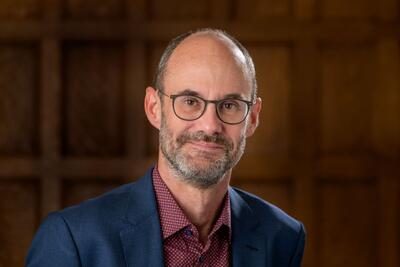 Professor Daniel Botsman teaches courses on the history of Japan from 1500 to the present. Born in Lae, Papua New Guinea (site of one of the many brutal battles fought between Allied and Japanese forces during the Second World War), he spent his formative years in Brisbane, Australia, where he was introduced to the Japanese language at a young age.  After an extended visit to Osaka as a high school student the study of Japanese history and society quickly became a guiding intellectual passion.  He went on to complete his B.A. in Asian Studies (Hons.) at the Australian National University in Canberra and was awarded the 1992 Rhodes Scholarship for his home state of Queensland. After two years at Merton College, Oxford, where he received an M.Phil. in Economic and Social History, he completed his graduate studies at Princeton University, earning his Ph.D. in History in 1999. 
His first academic appointment was in the Faculty of Law at Hokkaido University in Sapporo, where he taught for a year before returning to the United States to take up a position in the history department at Harvard.  In 2006 he moved to the University of North Carolina at Chapel Hill, where he was recipient of the James M. Johnston Award for Excellence in Teaching.
Botsman's publications include a translation of the memoirs of a prominent post-war foreign minister, Okita Saburo: A Life In Economic Diplomacy (Canberra: Australia-Japan Research Center, 1993), and a study of the history of punishment from the 16th to the 20th centuries, Punishment and Power in the Making of Modern Japan (Princeton: Princeton University Press, 2005), also available in Japanese as Chi nurareta jihi, muchi utsu teikoku (Tokyo: Intershift, 2009).
His current research examines the impact that Western ideas about slavery and emancipation had on Japanese society in the second half of the nineteenth century, focusing particularly on the experiences of Japan's outcaste communities.